Varso 1 & 2 officially WELL
October 14, 2021
Our buildings have undergone a comprehensive check by WELL auditors and here is the result – the final certificate that confirms their highest quality and positive impact on users' health and well-being.
We are happy to announce that Varso 1 and Varso 2, both commissioned in spring 2020, have just received the final WELL certificate. It has been issued for a period of three years, and additionally our buildings will undergo specialist inspections reported to the certification body every year.
WELL Building Standard ™ is currently the most prominent and people-centric global certification system for the built environment. Varso 1 and Varso 2 are among very first facilities in Poland that have passed the final certification, in which about one hundred categories are assessed, related to the quality of air, water and lighting, among others.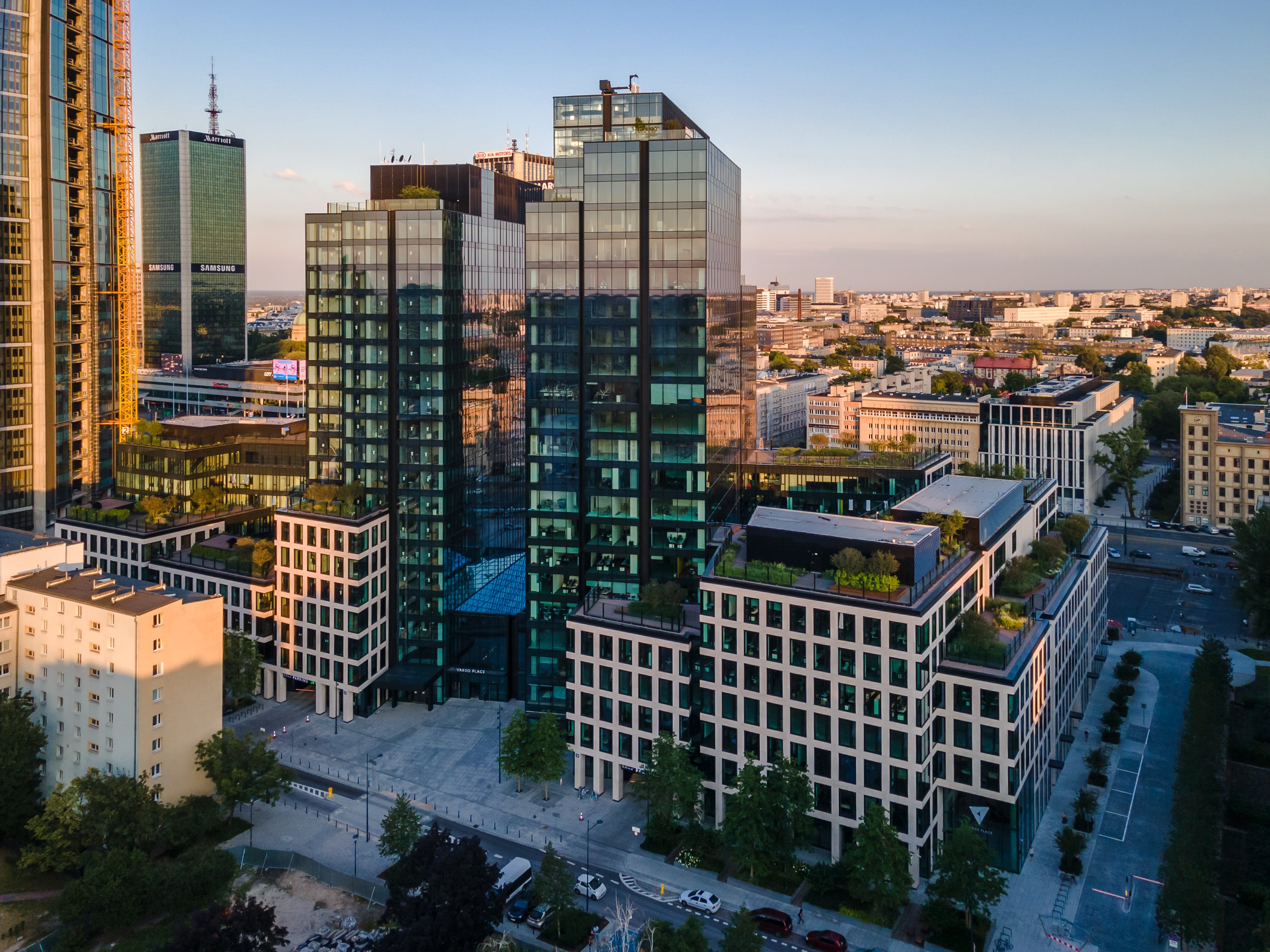 Varso Place has also obtained the WELL Health-Safety certificate, developed during the COVID-19 pandemic, which was created on the basis of the guidelines of the World Health Organization, the American Center for Disease Control and Prevention and research institutes.
Thanks to such solutions, at Varso Place you can feel really safe every day.